January 2012:
LUBRICATION TECHNICIAN TRAINING
February 26th
Watershed Cafe, Mawson Lakes

With over 50 years of collective lubrication experience, Precise Lubrication specialises in oil analysis, contamintion control and lubrication services directed at greater equipment reliability and longer equipment life leading to lower production costs.

In order to enjoy greater reliability and lower production costs, Precise Lubrication has developed a half day workshop for lubrication professionals designed to improve the quality of information you get from oil analysis and provide the oppurtunity to extend equipment reliability and equipment life.

Topics include;
- How to take oil samples/How not to ake oil samples!
- The hidden costs of oil changes.
- Understanding the effects on your equipment from wear debris and contamination and how to control it.
- The dangers of water entrainment in oil.
- Setting up gearboxes for reliability.

Seats are limited, email admin@preciselubrication.com.au or sales@preciselubrication.com.au to reserve your seat


January 2012:
Precise Lubrication can now offer a range of spill containment products including;
- Bunded Spill Pallets
- Bunded IBC Storage
- Dangerous Goods Storage Cabinets
- Drum Handling and Decanting Equipment
- Drip, Storage and Catchment Trays
- Portable bunding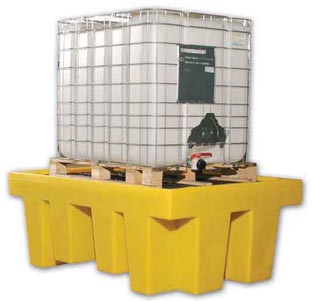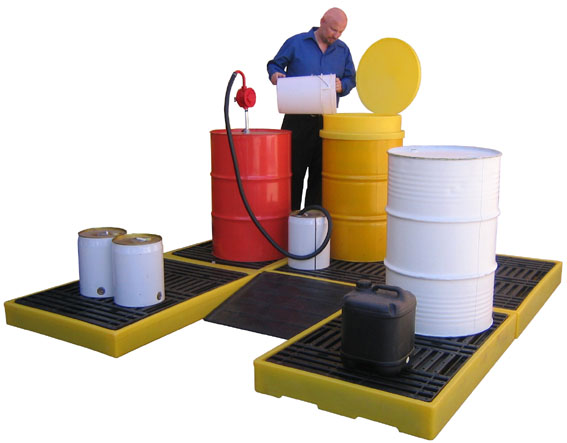 December 2012:
The staff at Precise Lubrication wish everybody a happy and safe festive season and look forward to assisting you with improving your lubrication management practices in the new year.

October 2012:
Precise Lubrication becomes a distributor for STM Australia.
Offering a range of lubrication dispensing equipment that compliments our exisiting range of Trico products, Precise Lubrication becomes a one stop shop for your lubrication needs.
Download the STM catalogue here.

August 2012:
Trico release the latest product catalogue for it's Total Lubrication Management product range.
Download it from here.

August 2012:
LUBRICATION TECHNICIAN TRAINING in Adelaide!
Date: early 2013


With over 50 years of collective lubrication experience Precise Lubrication specialises in oil analysis, contamination control and lubrication services directed at greater equipment reliability and longer equipment life leading to lower production costs.

In order to enjoy greater reliability and lower production costs Precise Lubrication has developed a ½ day workshop for lubrication technicians designed to improve the quality of information you get from oil analysis and provide the opportunity to extend equipment reliability and equipment life.

Topics

· How to take oil samples/ How not to take oil samples

· The hidden costs of oil changes.

· Understanding the effects on your equipment of Wear Debris, Dirt and Fibres and how to control it.

· The dangers of water entrainment in oil.

· Setting up gearboxes for reliability.

Seats are limited, email admin@preciselubrication.com.au to place your reservation now.

July 2012:
Trico Micro-Drop MD1200 Dispensers and Tri-Cool MD-1 Fluids increase productivity while keeping your plant clean.
The Micro-Drop MD-1200 Dispenser requires minimal amounts of lubricant to eliminate tool heat. In fact, milling, tapping and sawing applications typically use only 1 ounce of Tri-Cool MD-1 Lubricant in an 8 hour shift. This extends tool life and protects part quality. The Micro-Drop MD-1200 Dispenser eleiminates the problems of hazardous waste disposal, operator exposure and sump maintenance that comes with flood cooling.

Micro-Drop Md-1200 Dispensers
- Use approximatley 1 ounce of fluid per 8 hour shift.
- Positive pressure design provides instant fluid delivery for faster cycle times.
- Anti-siphon valves permit the nozzles to be mounted in any position.
- Independant controls allow for maximum flexibility in adjusting liquid and air flow for each nozzle.



January 2012:


In the US, Bel-Ray will be packaging its industrial lubricants with colour coded labelling and incons to assist the end user. Precise Lubrication and Trico have been supplying colour coded visual lubrication managemenproducts for some time now.





January 2012:




Intersting to note, two US organisations have significantly stepped up their efforts to combat the scourge of deceptively labelled and engine damaging motor oils the appear in the market place.

The American Petroleum Institute late last year launched Motor Oil Matters, a multi-prong program to educate consumers, oil marketers and distributors, and the oil-change industry. At the heart of the MOM program will be a chain-of-custody system for bulk motor oils. MOM will include licensing for distributors and installers, and a new "MOM mark" will identify for consumers those providing motor oils that meet API quality standards.
API brought lawsuits late last year against U.S. Energy Resources, Babylon Trading & Development, Tailor Made Oil of Indiana, TM Oil, Circle Town Oil and others, charging them with trademark counterfeiting and infringement, false advertising, unfair competition and forgery, for unauthorized use of API's engine oil licensing and certification marks.
At the same time, the Petroleum Quality Institute of America, has significantly increased its collection and testing of motor oils. PQIA publishes the complete results of its tests on its web site and issues alerts when it finds products that are egregiously mislabeled and can damage engines.
PQIA has recently published alerts on oils from MaxiGuard Super Premium, Super XXX, City Star, Bulls Eye, Star Petroleum High Mileage Formula, Liberty Gold Plus, Everclear and others.

Just goes to show, it's not always as it seems.




---
September 13, 2011:

LUBRICATION MANAGEMENT SOLUTIONS
ONE DAY WORKSHOP




This Complimentary Session is organized by Precise Lubrication and is designed for reliability and maintenance professionals who are involved with lubrication management. Anyone involved with the operation and maintenance of industrial equipment will benefit from this workshop. It offers attendees in depth learning by leading industry experts and an opportunity to network with other professionals.

BENEFITS

· Learn how to implement a complete Total Lubrication

Management (TLM) program

· Learn how to identify the cost/benefit of a well designed and

implemented program

· Maximize equipment availability and reliability by reducing downtime

and increasing profits

· Maximize your returns by integrating Ferrography and oil analysis

TOPICS

· TLM (Total Lubrication Management)

· Lubricant Storage and Handling

· Lube Room Design and Implementation

· Oil Sampling Methods

· Setting up Gearboxes for Reliability

· Doing More with Less

- Single Point Lubricators

- Contamination Control

- Lubrication Methods